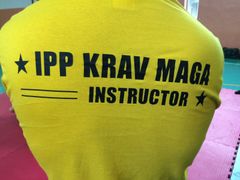 Black belt and instructor certificates are valid only if released by Master Alberto Merlo directly, if you have a black belt or an instrcutor certifiate with IPPKM logo not signed by Master Alberto Merlo it is a fraud.
Please contact info@forsvaritalia.it.
When you talk with your Master, please consider:
THE USELESS MASTER SPEAKS OF OTHERS
THE BORING MASTER SPEAKS OF HIMSELF 
THE WISE MASTER SPEAKS OF YOU 
This is my teaching philosophy
Alberto Merlo
Chief Master IPPKRAVMAGA
About us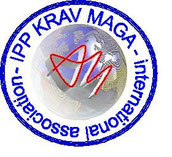 IPP Krav Maga International Association is a special group inside Forsvaritalia  Self Defense and Martial Arts Association.
IPP KRAV MAGA International Ass. has the objective to offer high quality standard in real self defense training.
"I bought MANY DVDs on KM over the years but must admid they all lacked fluidity in the defences.I am very impressed with IPPKM and VERY VERY  PROUD OF BEING ASSOCIATED WITH YOUR GROUP."
Johann Haywood, South Africa - October 2010
"

Alberto, I want to tell you that we have improved our skills with your instructor Dvd``s. What i like especially is your techniques which follows up, if an agressor change tactics.
As you say, that could change in a second.
This are great teaching Dvd`s, and the simplicity of techniques fits everybody!
 i am very proud to have become a part of IPP Krav Maga"
Morten Wang, Norway - October 2010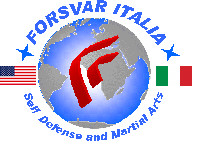 FORSVARITALIA
 "Mission"
FORSVARITALIA is a non profit association founded by M° Alberto Merlo.
its primary objective is to teach real self defense.
FORSVARITALIA is based on four principles:
1) respect –  FORSVARITALIA respects every kind of self defense/martial art system and all self defense/martial art instructors, but most of all respects its students..
We would like to encourage our students to make questions and discuss about techniques explained and we are open to give them answer in a logical and clear way.
Many times students are the best masters!
2) collaboration – FORSVARITALIA accepts every kind of collaboration with every self defense organization/association/federation in the world.
In our collaboration process we don't ask for an exclusivity or franchising contract and we leave the freedom to remain member of other Krav Maga federations/organization.
3) skills – the instructors who want to collaborate with us have to demonstrate their skills, to guarantee  a high level of quality
4) innovation – in real self defense everything is relative, there is no space for the absolute truth!
Our training programs and our system are different and in constant evolution.
The differentiation and not the illogical mix of several martial arts can try to satisfy better our real self defense students needs.